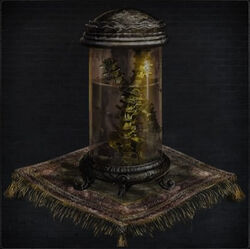 Yellow Backbone is a material in Bloodborne.
Description
In-Game Description
Special material used in a Holy Chalice ritual.
Special body parts collected by the Healing Church. What was this gruesome bait used to lure?
The additional rite Rotted Offering beckons ungodly forces, normally terrifying things, but also worthy prey for a special hunt.
Availability
Usage